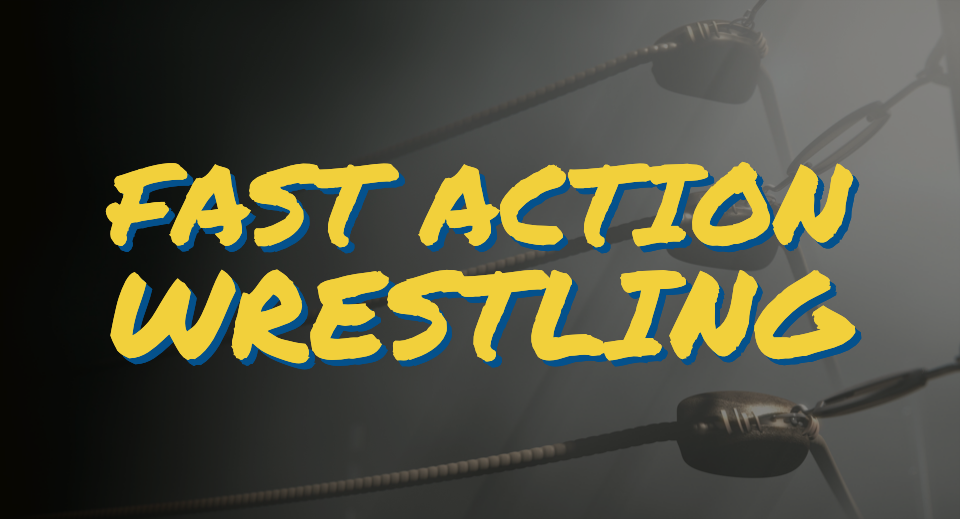 Fast Action Wrestling
Core Rules Beta Now Available!
---
After a few years of starts, stops, team changes, and a number of other challenges; there is a new Fast Action Wrestling release! A beta version of the Core Rules is now available for purchase. Here's a run down of what's in the release:
Core
Core Rules: rules for singles, tag team matches, match length, count outs, disqualifications, matches with stipulations, momentum adjustments, and more...
Match Log: a sheet for logging matches. Helps make it easier to keep track of the events happening in a match.
Wrestler Damage Sheet: allows you to keep track of wrestler damage during a match
Match Charts
Singles
Tag Team
Singles Ladder Match
Wrestlers
Road Warrior Hawk
Road Warrior Animal
Randy Mulkey
Bill Mulkey
Shawn Michaels
Razor Ramon
Roman Reigns
Goldberg
Kamala
Tito Santana
Kenneth "The Finale"
Christopher Jerko
Tag Teams
The Road Warriors
The Mulkey Brothers
Basic Tag Team Card
Basic Six-Man Tag Team Card
Over time, more wrestlers and matches will be added to the beta as well as any rules updates and changes.
Since this is a beta release, feedback is encouraged and appreciated. Those who participate in the beta will have a direct impact on any rule changes, wrestler additions, and match additions to Fast Action Wrestling. Folks in the beta will also receive the full version when it is released later this year. You'll also receive some goodies that won't be available in the full version. If you have any questions, comments, or feedback I can be reached on the following channels:

Twitter
Facebook
fawghelp (at) gmail (dot) com
Your feedback is incredibly important to me so please let me know what you think. Thank you!

Files
FAW Core Rules Beta v0.01.pdf
1 MB
Jul 12, 2021
FAW Beta Wrestlers
282 kB
Jul 12, 2021
Get Fast Action Wrestling