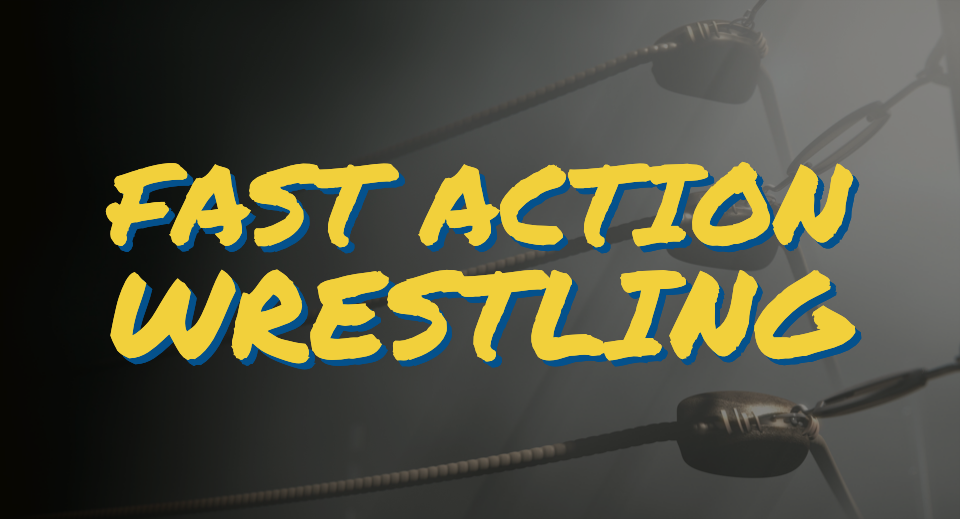 Fast Action Wrestling
A downloadable wrestling dice game
Fast Action Wrestling is a print and play quick play professional wrestling card and dice game that can be played solitaire or with others.
Fast Action Wrestling provides a new approach to card and dice quick play wrestling games. It avoids getting bogged down in the blow-by-blow details of a match and instead focuses on the highlights. With simple and elegant dice mechanics, you can run a match in a few minutes. The game engine quickly tells you the winners and the losers of matches so that you can easily run through an action packed wrestling card that you've put together.
All of the drama of professional wrestling is available in Fast Action Wrestling. Singles matches, tag team matches, special stipulation matches, storyline advancement and much more! Fast Action Wrestling gives you everything you need to start booking your own wrestling shows.
Try the demo!
If you'd like to take Fast Action Wrestling for a spin, please download the Demo package. The Demo package contains the basic rules for running a match, two wrestlers, and the Wrestler Damage Sheet.
What about the full version of the game?
The Fast Action Wrestling core rules will be available for purchase in Summer 2020. The core rules will have more in depth rule descriptions as well as rules for tag team matches, match length, count outs, disqualifications, matches with stipulations, momentum adjustments, champions, random events, and so much more!
Future supplements for things like specialty matches, scenarios, and new rule sets will be released frequently. In some cases the supplement may be free and in other cases they will be made available for purchase.
Wrestler sets will be added over time and will generally be free downloads.
Please give the Fast Action Wrestling Demo package a try and please let me know what you think! If you like (or don't like) what you see please let me know.
Book away!
Download demo