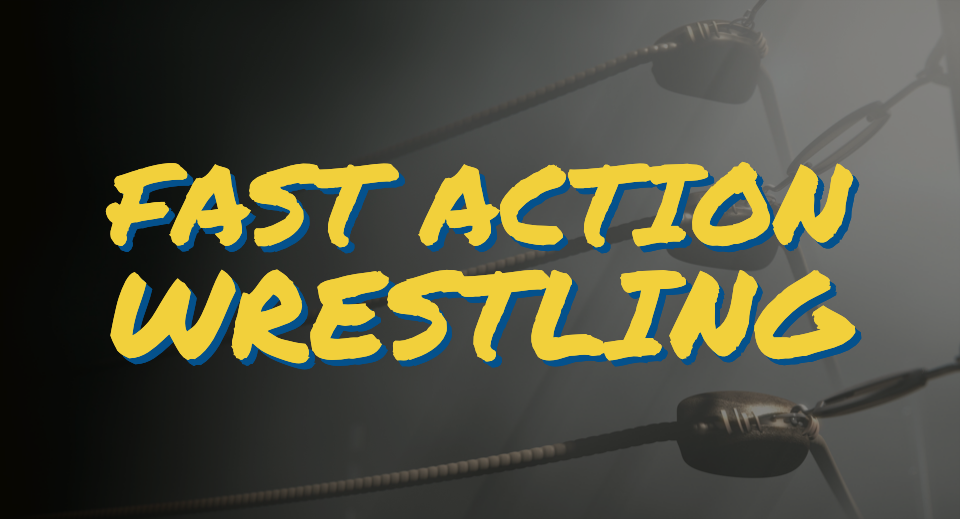 Fast Action Wrestling
Road Warriors vs. The Mulkey Brothers
---
Today we take it back to the Kayfabe era! Back then Saturdays would be filled with squash matches. What could be a better squash match than the Road Warriors vs. The Mulkeys? Let's see what happens when we run this match in Fast Action Wrestling...

As the Road Warriors come to the ring with Iron Man blasting through the speakers, the crowd is going bonkers as the Roadies make their way to the ring. We get a quick shot of the Mulkeys already in the ring and they look...concerned, to put it mildly. Hawk and Animal hit the ring hard and mercilessly pound the Mulkeys. The Road Warriors were in a foul mood as they viciously pummeled Randy and Bill Mulkey for nearly two minutes. After thoroughly decimating the Mulkey Brothers in the ring, Hawk climbed to the top rope while Animal hoisted Randy Mulkey onto his shoulders. The Roadies then execute a nasty Doomsday Device on Randy Mulkey. Hawk covers Randy Mulkey for the three count while Animal clotheslines Bill Mulkey out of the ring at the 2:03 mark.
Post Match Report
Note that the only move that was rolled during this match was the Doomsday Device on the Road Warriors tag team card. For this match I adjusted the starting momentum for the match to be heavily in the Road Warriors favor. This gave them a high probability of winning the first Build-Up roll. I also used the Automatic Finish Rules (to be explained in detail in the Core Rules), which allows a team or wrestler to automatically make a finish roll based on their momentum. The match took about 30 seconds to run in "real time". Setting up the charts and cards took longer than running the match itself!
I ran this match to show that Fast Action Wrestling can handle squash matches as elegantly as a 60 minute broadway. The rules operate well at any scale of match you're looking to run.
Also, here's a look at the tag team and singles cards for the Road Warriors and Mulkey Brothers: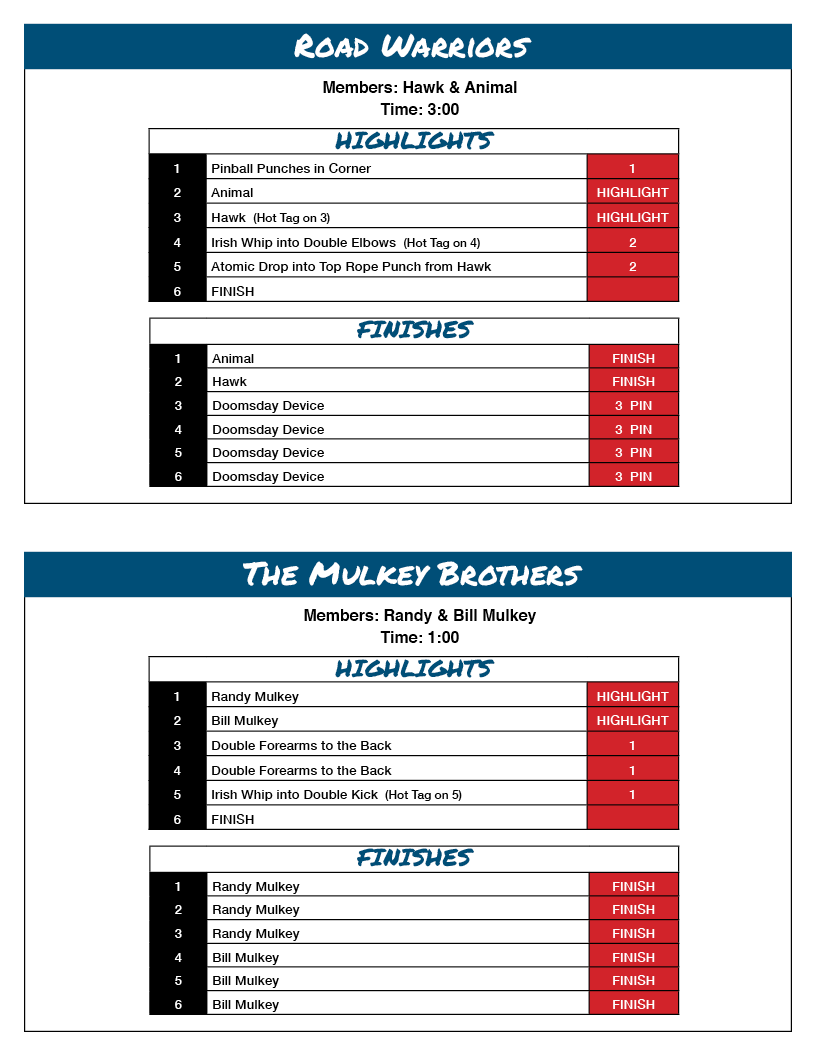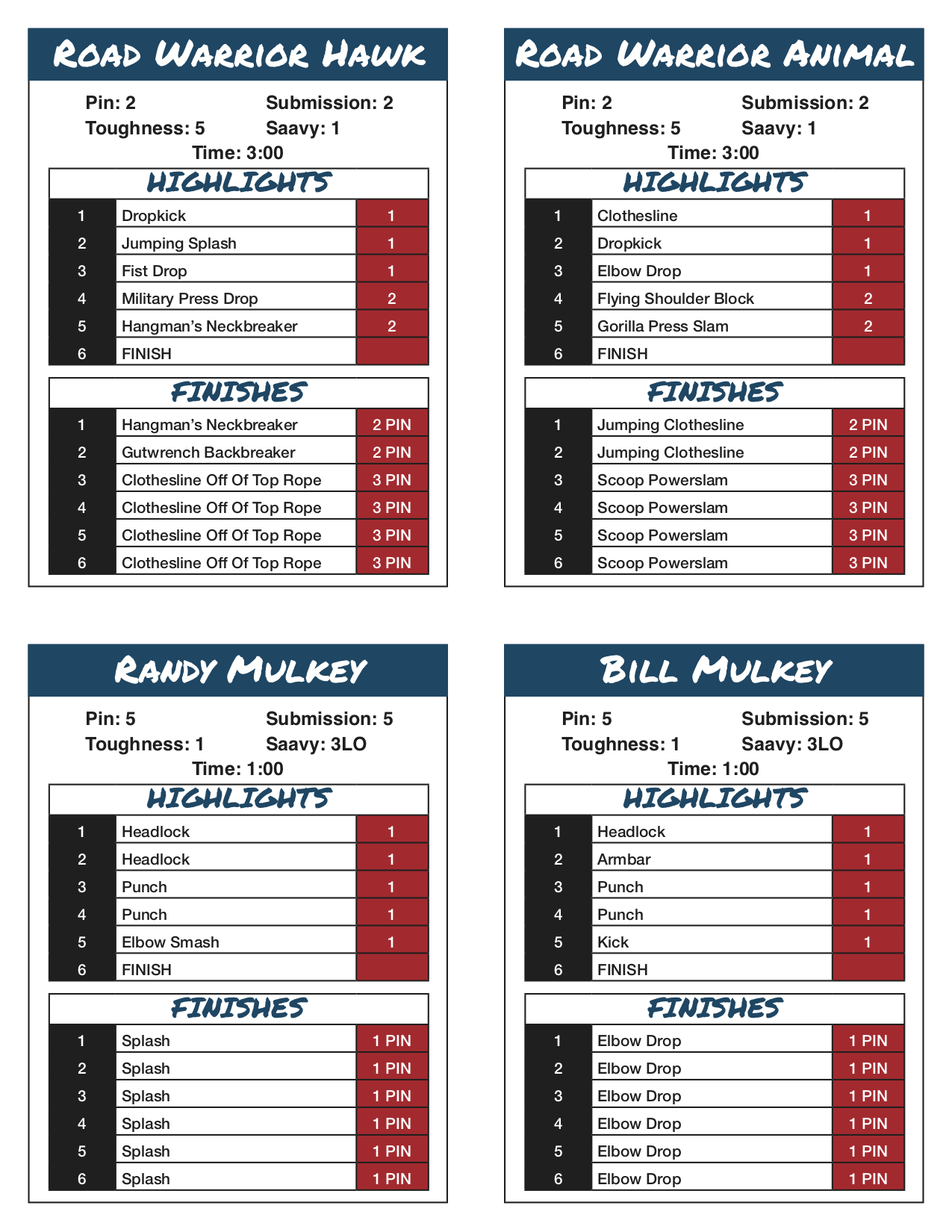 Work continues on getting the final rules and cards ready for release, but progress is being made.
Thank you for reading!
Get Fast Action Wrestling